Dr. Sami Garabetian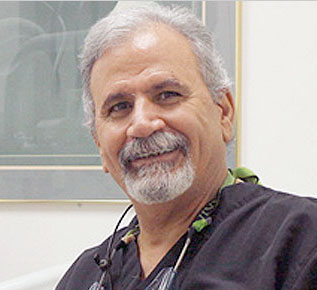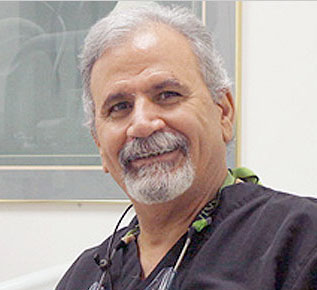 Dr. Sami Garabetian has achieved excellence in general dentistry with an emphasis on restorative treatments and orthodontic procedures. With more than 25 years of experience in general, cosmetic and restorative dentistry including bonding, veneers and crowns Dr. Sami Garabetian brings considerable knowledge in these areas of practice to the Lawrence Warden Dental Clinic. He also provides comprehensive care in the area of fixed and removable prosthesis, root canal therapy and periodontal treatment as well as oral surgery, fixed and removable prosthetics. Dr. Sami Garabetian enjoys providing cosmetic work and treating nervous patients. It is his belief that, by understanding the needs and desires of each patient is how we can set the cornerstone of every treatment plan. Building a trusting relationship with our patients is his #1 priority and making sure you have all the information you need to make all important oral health care choices.
Dr.Sami Garabetian obtained his Doctor of Dental Surgery (DDS) from Baghdad University College of Dentistry in Iraq, HDD. Shortly after moving to Canada, he received his Canadian National Dental Examining Board Certification. He is a long standing member of the Ontario Dental Association and by attending many continuing education courses, Dr. Sami Garabetian stays at the top of his field, so that he can provide the highest level of care for his patients
Dr. Sami Garabetian speaks English, Armenian and Arabic. Away from the office Dr.Sami Garabetian enjoys spending time with his family, traveling and reading.
Dr. Ahmed Ben Suleiman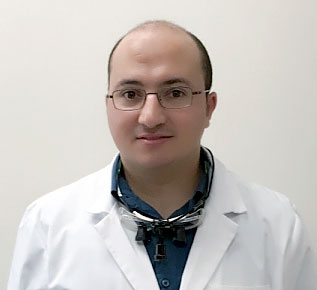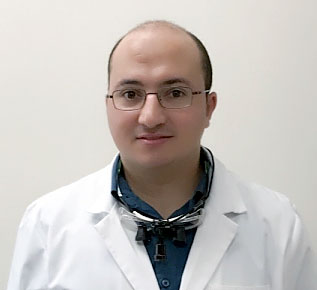 Dr. Ahmed Ben Suleiman was born in Tripoli, Libya in May 1986. After being awarded the B.D.S degree from Benghazi University in 2009, Dr. Ahmed Ben Suleiman worked as First Surgeon Assistant in Maxillofacial Department at AL-Jala Trauma Hospital in Benghazi, Libya. Subsequently, he was nominated to be a clinical demonstrator in Oral and Maxillofacial Department at Tripoli University. He supervised, mentored and counseled 3rd & 4th year internship students while evaluating their academic performance.
At Tripoli University, Dr. Ahmed Ben Suleiman assisted professors in the supervision of examinations and the facilitation of office work. In 2010, he worked in AL-Manar Dental Clinic as the Director and General Practitioner. He managed the dental office and interviewed new applicants in a multi-disciplinary setting.
In 2012, Dr. Ahmed Ben Suleiman joined Al-Noor Dental Clinic as an associated dentist where he provided dental care and assisted with implantation procedures. Physically challenged and elderly patients were among some of his patients. Dr. Ahmed Ben Suleiman ensured that he provided the highest quality of care to all patients equally.
In March 2014, Dr. Ahmed Ben Suleiman decided to move to Canada with his wife. He mastered his English Language skills while attending Seneca college. In 2015, he started the equivalency process and successfully completed it in December of 2016 where he was granted his Doctor of Dental Surgery D.D.S.
During his spare time, Dr. Ahmed Ben Suleiman enjoys spending time with his two lovely sons and also enjoys playing table tennis, chess, and soccer.
Dr. Marina Garabetian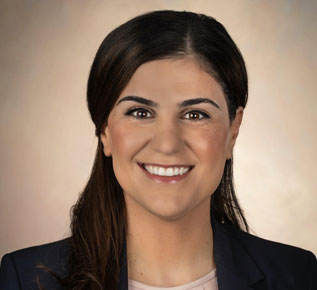 Dr. Marina Garabetian grew up in Scarborough, Ontario. She received an honours Bachelors of Science degree from the University of Toronto in Human Biology and Psychology. She went on to receive her Doctorate of Dental Surgery from the University of Michigan School of Dentistry.
Dr. Garabetian was inspired to be a dentist by her father who has dedicated his life to providing exceptional dental care to his patients. In her free time, Dr. Garabetian enjoys traveling, spending time with her family, and reading.